This little podcast project is brought to you by these crazy people.
Mark Fonseca Rendeiro a.k.a. Bicyclemark
Mark is a long-time online journalist and podcaster. His work focuses on underreported news and he travels the world training journalists on how to deal with new media and technology.
He recently started a new podcast on Berlin and Open Source culture: Source Code Berlin.
Twitter: @bicyclemark
Blog: citizenreporter.org
Tim Pritlove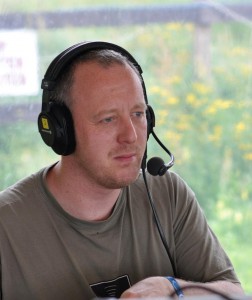 Tim Pritlove has already been a lot of things in his life:programmer, administrator, events manager, media artist and blogger.
He is now a full time podcast producer and moderator under his brand Metaebene Personal Media.
Twitter: @timpritlove
Personal Blog: The Lunatic Fringe
Wikipedia: Tim Pritlove